THE BIGGEST NON-PUBLIC
EDUCATION INSTITUTION
In eastern Poland enjoying considerable prestige
and receiving the highest rewards for education
for the needs of the labor market.
In terms of preparing graduates to enter the labor market, WSEI is a definite leader.
The key to the success of the University and its graduates is the quality of education and the comfort of studying.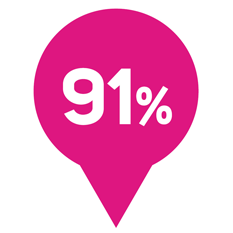 RECOMMEND WSEI
to their friends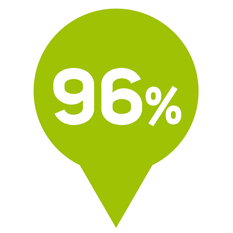 CAME BACK TO WSEI
to undertake further education
CHOSE WSEI
due to an attractive
offer of education
PROFESSIONAL STAFF
Teaching staff, composed of highly qualified academic and didactic staff, as well as high class professionals,
business practitioners who are eager to share their EXPERIENCE gained in reputable companies and institutions,
ensures a high level of teaching in combination with the economic realities of our region, Poland and Europe.
WE SUPPORT YOUR PROFESSIONAL DEVELOPMENT
WSEI offers you scholarship programs, internships or international projects.
A good organization of studies and a practical education profile make it easier for students of WSEI to combine their studies and work
and personal life. As a result, working people most often prefer to study at WSEI
and non-working students do not hesitate to undertake a job while studying.
SCHOLARSHIPS WILL HELP YOU TO PAY TUITION
There are many opportunities, from the social scholarship, through the Rector's scholarship for the best students,
a special relief, a special scholarship for people with disabilities, and a minister's scholarship for outstanding achievements.
STUDENT'S LIFE
WSEI has actively working scientific circles and a self-government, organizing various events, concerts and social events.

•E-books (electronic books available to our readers both on campus and at home),
CDs, CD-ROMs and DVDs, VHS cassettes and tape recorders, and didactic maps and boards.
• the book collections now amounts to over 48,000 books in various fields of knowledge: encyclopedias,
general informers, language dictionaries, language learning manuals.
• The textbooks of WSEI lecturers from master, bachelor, engineering and postgraduate studies.
• In addition to the traditional and electronic books in the library, there are also special collections like audiobooks.
MODERN STUDENT'S HOUSE
We have our own Student House with 300 places. The rooms are grouped into segments (apartments), where there are 1,2,3 or 4 premises, one or two bathrooms and a kitchen. Each of the rooms has full equipment. Self-service laundry, restaurant (breakfast can be ordered), grocery store, hairdresser, and an underground parking for the motorized are available on the area of the student's house.
FOR STUDENTS WITH DISABILITIES
The area of the University is constantly adjusting to the needs of the disabled, introducing numerous solutions to facilitate their functioning at the university – we eliminate communication barriers, architectural and emotional disturbances in student's life.
There are wireless Internet access points available throughout the University (WiFi)
The devices used to build this network work in the G and N standard at the same time. This allowed to extend
the coverage of the network and automatic switching between devices (roaming) so that there is no need to select
another access point.
In the WSEI_E-CAFE WiFi network, all connections are encrypted using a secure WPA2 protocol with
authorization via the interception portal. This guarantees the security of your data, but also requires proper
preparation to connect to the WiFi network.
WSEI_E-CAFE network:
Network to connect: WSEI_E-CAFE
Proxy settings:
IP address: 192.168.6.254
Network password: WSEILublin
Data to log in: Identical to the dean's system.
In the WSEI network E-CAFE provides traffic on the following ports:
http (TCP 80)

https (TCP 443)

SSMTP (TCP 465)

IMAPS (TCP 993)

POPS3S (TCP 995)

SMTP (TCP 587)

DNS from the local server (UDP 53)