VIRTUAL STUDENT SERVICE
WSEI in Lublin makes learning of its students easier by providing
a constant, quick and easy contact with the Dean's office and access to important information.
Students at any time and from anywhere can check their information that interests them:
schedules, assessments, events.
All necessary information and documents are available after logging into the system.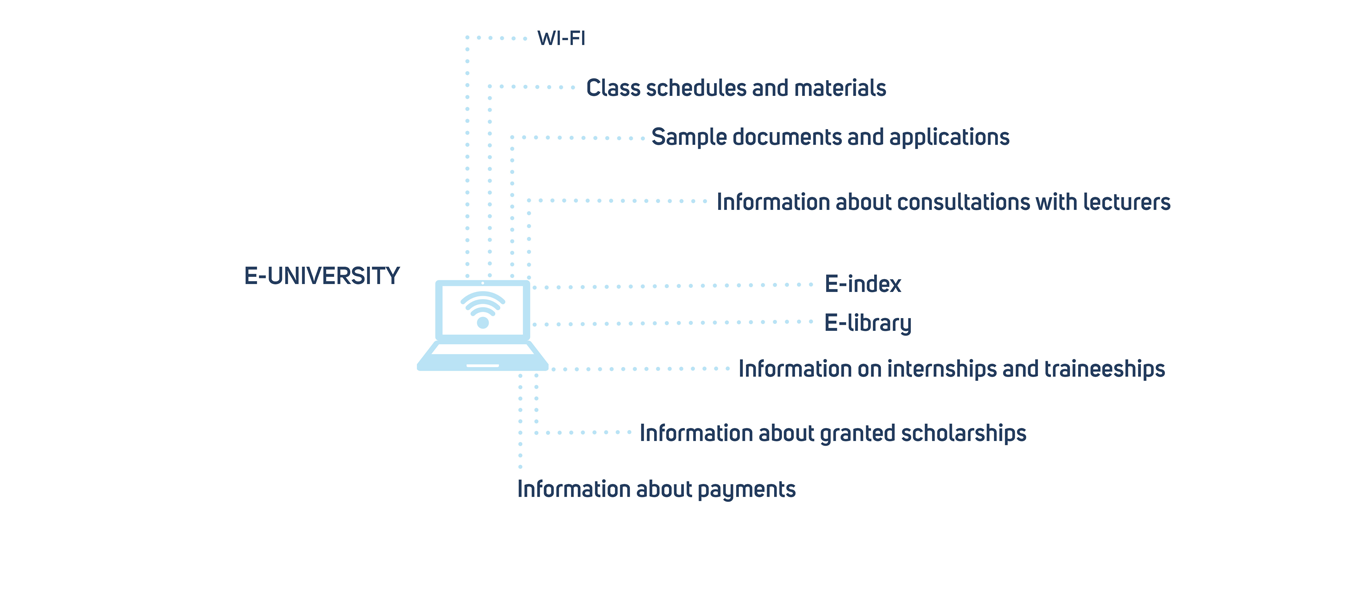 E-UNIVERSITY
e-index – this is a virtual assessment form that allows students from anywhere in the world to check their grades from exams and credits
didactic materials and trivia related to activities available on the Moodle platform
dates of examination sessions
the latest information from all departments of the University
information about the applications you have submitted and the scholarships you have been awarded
university documents (regulations, academic year schedules, etc.)
current information about your payments
information on lecturers on duty
WIRELESS INTERNET
Across the whole area of the University new wireless internet points (Wi-Fi) are available. The devices used to build this network work in G and N standard at the same time. This allowed the network to extend and automatically switch between devices (roaming) so that there was no need to select another access point.
E-LIBRARY
Thanks to electronic databases, virtual journals and a library catalog, you can search for books, materials, or news information without leaving home.